Get Crafty Goodies in Your Inbox
All of these freebies (and more!) are available to Craftic Newsletter Subscribers.
30 Day Tracker
Want to start a new habit? Track it for 30 days with this helpful tracker - don't break the chain!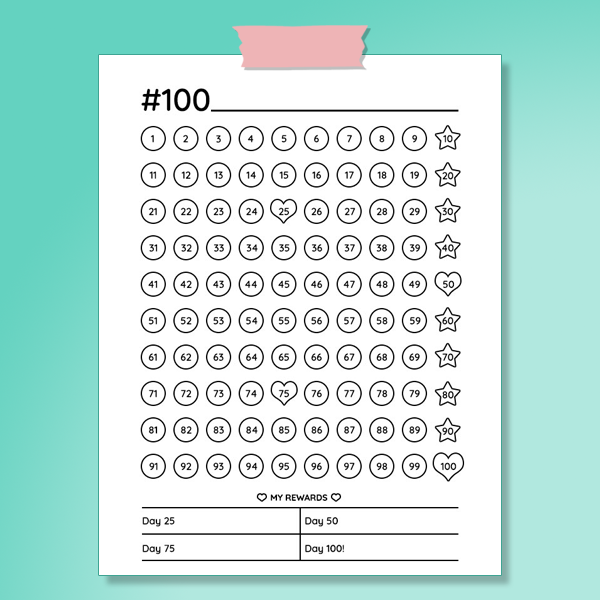 100 Day Tracker
This handy tracker will help keep you accountable with your 100-day project as well as provide rewards checkpoints!
365 Day Tracker
Do you have a big goal this year? Track it all year long with this calendar-view tracker (Monday start 2022 calendar).