So happy to share with you this watercolor bookmark tutorial written by Kay from @nibsnbrushes. Enjoy!
Materials List
The following list has all the supplies and tools you'll need to make this project.
These affiliate links help to keep Craftic running at no extra cost to you. Thank you for your support! 💛
Step 1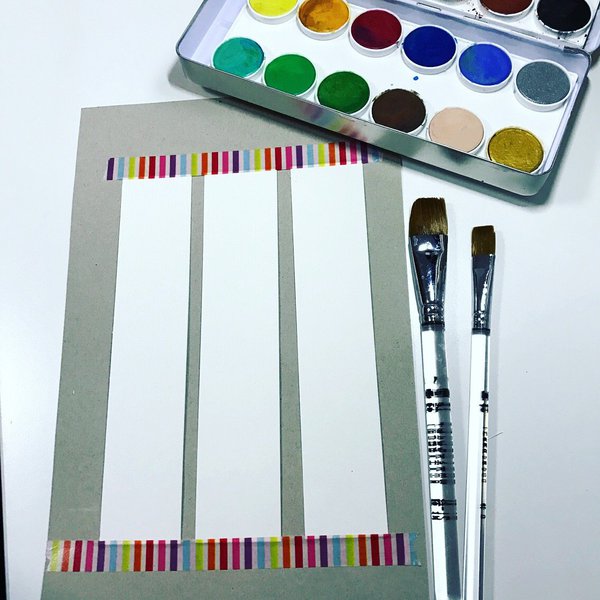 Cut the paper into strips that measure about 8.3" x 1.8". Use paper or washi tapes to tape down the strips as shown on a mat or a recycled cardboard.
Step 2
Wet the brush and paint the paper stripes in your favourite colors. I painted them in diagonal stripes of different colors.
Step 3
Wait for the stripes to dry. Afterwards, you can write / draw / stamp with your quoted or motifs.
🎉 Final Step: Show Off Your Work!
Post your WIP and finished project photos on Instagram. Add #crafticProjects and tag @crafticland for a chance to be featured on Craftic's social channels and newsletter.