Sticker & Washi Valentine Cards
Are you a sticker or washi tape addict? Do you own a lot of paper craft and/or planner supplies? You have come to the right place! I had quite the big stash of planner stickers that I wasn't sure how I'd ever use it all up. Then it came to me… functional stickers can also be decorative stickers if used properly. I surely made a dent in my sticker collection after making these cards :)
Materials List
The following list has all the supplies and tools you'll need to make this project.
These affiliate links help to keep Craftic running at no extra cost to you. Thank you for your support! 💛
Step 1
Take card stock and fold in half vertically and then cut along this fold. Fold the resulting 2 halves - now you have 2 cards to decorate.
Step 2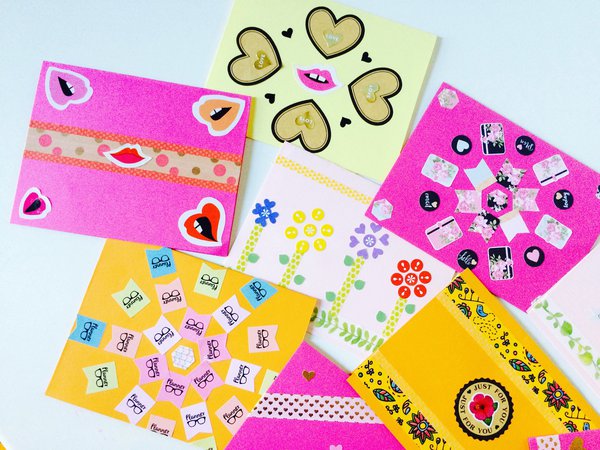 Get creative with your stickers. Page flags? Color coded circles? Green washi tape? Those are the beginnings of colorful flowers, stems, and petals! The more you make of these, the more ideas will start brewing so get all your stickers out and go crazy :D
🎉 Final Step: Show Off Your Work!
Post your WIP and finished project photos on Instagram. Add #crafticProjects and tag @crafticland for a chance to be featured on Craftic's social channels and newsletter.