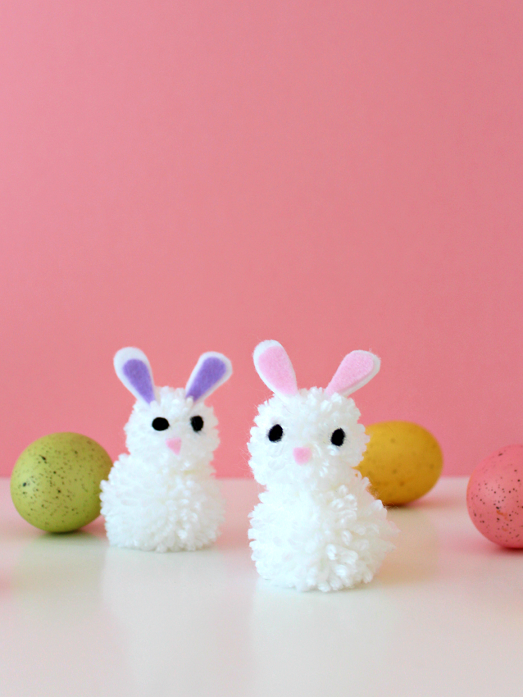 Hello Craftic readers,
My name is Antonella and I'm the voice behind the blog at White House Crafts. Today I have a cute pom pom craft to share with you for Easter: fluffy pom pom bunnies!
To make them, you will need the following tools and materials:
Materials List
The following list has all the supplies and tools you'll need to make this project.
These affiliate links help to keep Craftic running at no extra cost to you. Thank you for your support! 💛
Step 1
Follow the instructions on the pom pom makers and make one of each in both sizes. (or make your own pom poms with this tutorial!) Then, hot glue the smaller pom pom on top of the other.
Step 2
Free hand cut the shapes that make up the face, including the ears. I cut two circles for the eyes, but I cut the nose in a triangle shape.
Step 3
Hot glue the ear pieces together, then glue all the shapes to the bunny's head.
Step 4
Last, glue the tail. I think the backside is the cutest - HA!
This is also a fun kids craft, but please be mindful that the glue does get very hot and sticky.
🎉 Final Step: Show Off Your Work!
Post your WIP and finished project photos on Instagram. Add #crafticProjects and tag @crafticland for a chance to be featured on Craftic's social channels and newsletter.